Faculty of Sciences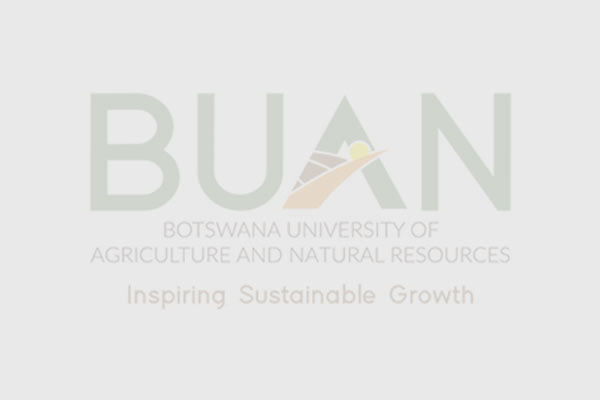 ---
The Faculty of Sciences (FoS), is one of the recently established faculties in Botswana University of Agriculture and Natural Resources (BUAN). The mandate of the faculty is to (i) advance the BUAN's mission of 'producing market-ready graduates for the agriculture and natural resources sectors' by developing and teaching relevant science based academic programmes and (ii) lay a solid foundation of sciences for all the University's science based academic programmes.
Structurally the Faculty has three (3) departments namely Biological Sciences (BS), Biometry and Mathematics (BM) and Physical and Chemical Sciences (PCS). Once Botswana Qualification Authority (BQA) completes the registration and accreditation processes of the qualifications, the Faculty will offer Bachelor Science in Biodiversity (BScBD) with Conservation, Ecology and Taxonomy as streams, Bachelor of Science in Biometry (BScBMe) and Bachelor of Science in Biomathematics (BScBMa). The latter two qualifications provide the critical support in the development of research, innovation and technology and, advance the science, technology, engineering and mathematics (STEM) goals. The former qualification, BSc Biodiversity, deals with the diversity of living organisms, their origin and evolution and their conservation which is crucial to the sustainable development of our society and a sound management of land and the environment. Qualifications in biometry and biomathematics would enable the holders to find employment as data analysts, teachers or lecturers, researchers and consultants either employed or setting up their own companies. A qualification in biodiversity would enable the holder to find employment as biodiversity officers in government, parastatal and private organisations, tourism industry, researchers, lecturers, herbarium and botanical gardens as curators and taxonomists, ecologists and conservationists, operate their own businesses as tour guides and consultants.
FoS also teaches Biology, Chemistry, Mathematics, Physics and Computer Skills Fundamentals to all BUAN first year students as well as other science courses in the upper years. The Faculty is also developing a diploma qualification in Chemical Analysis. Other new qualifications at all level Certificate, Diploma, BSc, MSc and PhD are also being considered for development.
Course Search
Latest News