Bachelor Of Science In Agricultural Economics (BScAEC)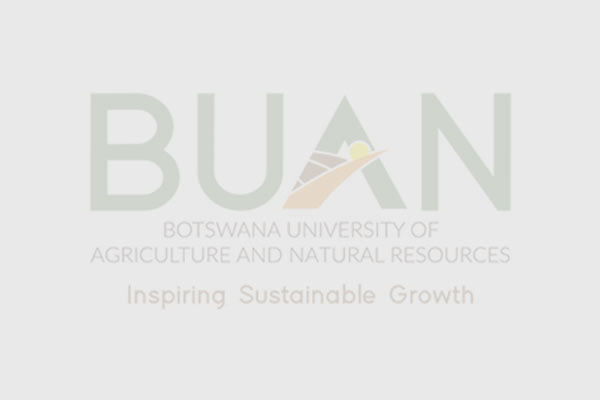 PROGRAMME TYPE:
Bachelor Degree
PROGRAMME DURATION:
4 years
ENTRY REQUIREMENTS:
Minimum BB in Double Sciences, C in any one of pure Sciences, C in Mathematics, E in English, C in any optional subject at BGCSE level.
DESCRIPTION:
Objectives
The aim of this programme is to train students who will be able to assist farmers attain better financial returns in their enterprises and establish their own agribusinesses. At the end of this programme the graduates should be able to:
Analyze agricultural policy problems in relation to production and marketing.
Advise farmers on farm business management.
Conduct market research in the agricultural industry.
Manage agribusinesses and retail outlets.
Assist farmers in the preparation of sound business plans.
Identify potential value addition to farm products through processing.
Advise farmers and farmers' groups on how to market their products efficiently.
Apply both quantitative and qualitative economic methods and concepts, in applied analysis as professionals in government, business and non-profit making agencies.
Advise government on appropriate policies to implement in order to develop the rural sector in general and the agricultural sector in particular.
Employment Opportunities
The introduction of the BSc Agricultural Economics programme was based on the findings of the needs assessment survey which revealed that employment opportunities exist for BSc Agricultural Economics graduates in the following positions and areas:
Farm managers for commercial farms
Managers in supermarkets/chain stores
Policy analysts in the agricultural sector
Non-governmental organisations concerned with rural development
Non-profit organisations concerned with the reduction of poverty
Agribusinesses involved in processing and marketing
Agricultural input industries
Self-employment in various agricultural enterprises, starting from the primary, secondary to the tertiary sectors
Government establishments
Development banks (National Development Bank (NDB) and Citizen Entrepreneurial Agency (CEDA).
Parastatals involved in marketing of agricultural products are Botswana Meat Commission (BMC) and Botswana Agricultural Marketing Board (BAMB).
Agricultural cooperatives and farmers' associations
Consultancy firms
Course Search
Latest News