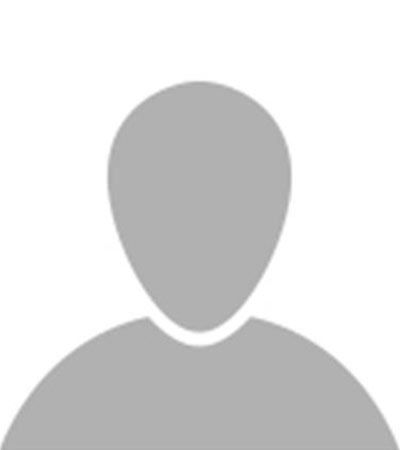 Kgomotso Mabusa
Seniour Lecturer
---
Faculty of Agri-Business, Education and Extension
Department of Agricultural Education, Extension and Rural Development
Qualifications: PhD ed from University of Nottingham, UK: MSc, BSc and Diploma in Agricultural Education from UNISWA.
Experience: Have profound experience in Teacher Education (Pre- and In-service training of teachers. Taught from secondary school level up to MSc level at tertiary institution level.
Have had opportunity to be at positions of responsibility as Senior Teacher, Deputy Headmaster, Senior Education Officer (In-service training), Principal Education Officers (Pre-service): Overseeing practical subject at Colleges of Education in Botswana and currently HoD in the department of Agricultural Education , Extension and Rural Development.
Have had the opportunity to lead Agriculture National Panel (2019-date) for the development of the Multiple pathways Agriculture Curriculum and serves in the Agriculture Advisory Committee at Botswana Examinations Council. Led development of academic programmes in the department
Have experience in conducting social science research in areas of education and extension.
Conducted consultancy work in the areas of education including that involving:
The evaluation of the Botswana Junior Secondary Education Curriculum as per request by Ministry of Education , department of Curriculum Design, Development and Evaluation (Work completed- March 2022)
The development of specialized competency-based agriculture teaching curriculum for the blind as per request by Pudulogong Rehabilitation and development Trust (Work completed- Nov. to Dec 2017). Also was involved in developing the Early Childhood Diploma and Degree programmes for BOSA BOSELE (BQA accredited programmes). April 2015 to November 2015
Undergraduate
AEB211: Educational Psychology
AEB419: Philosophy of Education
AEB425: Management of Agricultural Enterprises in Schools
AEB421: Research Methods in Education
APB410/420 Research Project
Graduate
AEE603 Educational Statistics
AEE 604 Seminars series in Agricultural Education
AEE 608 Adult Education in Agriculture
AEE 602 Research Methods in Education
AEE700 MSC Research Proposal Development
AEE701 MSC Dissertation
Refereed Scholarly/Scientific Journal Articles
Mabusa, K. (2019). In-service Professional Development Needs Expressed by Botswana Secondary School Agriculture Teachers. MOSENODI: International Journal of the Educational Studies. Vol. 22(2),pp 31-45. ISSN 1021-559X. [Available: https://journals.ub.bw/index.php/mosenodi]
Mabusa, K. (2017). An Integrated In-service Professional Development Model Proposed for Agriculture teachers: Implication for Improved IPD policy at the Central Region of Botswana. BEST: International Journal of Humanities, Arts, Medicine and Science (BEST: IJHAMS). 5 (12) pp 117-128, ISSN (P): 2348-0521; ISSN (E): 2454-4728; Impact factor (JCC): 2.8973; ICV: 44.78
Mabusa, K., Alone, T. A. and Macheng, B. (2015). Perceptions of Teachers on the use of corporal punishment in schools: A case of Kang Secondary Schools. Research Journal of Educational Sciences, 3(6), pp. 1-6. ISSN (Online): 2321-0508.
Thobega, M., Subair, S. K., Mabusa, K. and Rammolai, M. (2011). Curriculum related factors that affect agriculture teachers' delivery of the subject. Prime Research on Education, 1(3), pp. 037-043.
Thobega, M., and Mabusa, K. (2009). Analysis of teaching practice assessment process at the Botswana College of Agriculture. UNISWA Research Journal of Agriculture, Science and Technology, 12(1) pp. 33– 41.
Subair, S. K. and Mabusa, K. (2008). Perception of Agricultural Extension Officers Regarding the Policies Established by Botswana Ministry of Agriculture to Strengthen Agricultural Extension Services in Botswana. Pakistan Journal of Social Sciences, 5 (1), pp. 57 – 62. ISSN: 1683-8831
Mabusa, K. and Keregero K. J. B. (2004). In-service Training Needs of Senior Secondary Agriculture Teachers in Botswana. UNISWA Research Journal of Agriculture, Science and Technology, 7 (2), pp. 186 – 191. ISSN: 1029-9645.
Published Book
Mabusa, K. (2007). Agriculture (PSLE Made Easy). Gaborone, Botswana: Heinemann. ISBN 97899912 519-43
Submitted proposal on a project titled '' FASTER BOTSWANA'' aimed at systematically providing a framework for identification of community-oriented problems, problem solving as well as packaging and communicating research outputs.
Leading negotiations for a collaborative project with the Gaborone City Council that targets to address out of school youth: Aim of which is to contribute in curbing juvenile delinquencies amongst other social ills. Project has potential to be cascaded to all councils in Botswana
Course Search
Latest News