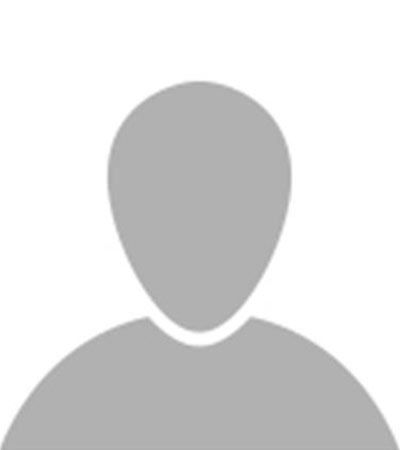 Elenimo Billiat Khonga
Associate Professor of Plant Pathology
---
Faculty of Agriculture
Department of Crop and Soil Sciences (CSS)
Elenimo Billiat Khonga is an Associate Professor of Plant Pathology in the Department of Crop and Soil Sciences (CSS), Faculty of Agriculture, Botswana University of Agriculture and Natural Resources (BUAN). He obtained a PhD in Plant Pathology from Ontario College of Agriculture, University of Guelph, Canada in 1987, MSc in Plant Pathology from the University of Wisconsin-Madison, USA in 1981 and a BSc in Biology and Chemistry from the University of Malawi, Chancellor College, Malawi. Professor Khonga has over 40 years of teaching and research experience as Lecturer, Senior Lecturer and Associate Professor at the University of Malawi, Chancellor College, Department of Biology and currently at BUAN and has served as Head of Department, Deputy Dean, Dean and member of university council, senate and other university committees. He was visiting Exchange Researcher for a month at the University of New Castle-upon Tyne in 1989. Courses taught at undergraduate level include Cell Biology, Microbiology, Plant Pathology, Principles of Crop Protection, Forest Pathology, Crop Protection Techniques, Introduction to Crop Pests and at graduate level, Mycology and Plant Bacteriology. Prof Khonga's main areas of research interest are biological control of fungal diseases and mushroom production. He has supervised 24 undergraduate and 15 graduate research projects and has external examined 13 MSc and PhD theses. He has attended or presented papers at 69 national and international conferences and has 56 publications in refereed journals and conference proceedings with a Google Scholar citation of 356 (Visited on 16/03/2021)
Undergraduate courses taught are Biology I (Cell Biology), Microbiology, Plant Pathology, Principles of Crop Protection, Forest Pathology, Crop Protection Techniques, Introduction to Crop Pests and graduate courses are Mycology, Plant Bacteriology and Cropping Systems
Team Leader and Principal investigator: Value-addition of cereal crop residues for improving the income, nutrition and small-stock feed for small-scale farmers using low technology oyster mushroom production in Botswana. Funded by RUFORUM ($60,000 July 2015 to December 2018)
Team Member and Investigator: Effects of some epidemiological factors on disease development of Cercospora leaf spot of Swiss Chard under controlled environment and fungicide control under field conditions in Botswana. Funded by ORD, University of Botswana, (P192,400, 2015-2017)
Team Leader and Principal Investigator): Propagation and processing of the Kalahari Desert truffle (Kalaharituber pfeilii) in Botswana. Funded by RPC, BCA and National Food Technology Research Centre (P205,557, 2004 to 2008)
Team Member and Investigator: Effect of using treated sewage effluent for irrigation on yield and elemental composition of tomato, alfalfa, oats, cabbage, spinach, onions and maize, and soil chemical properties. Funded by RPC, BCA (P523,447, 2004 to 2012)
Team Leader) and Principal Investigator: Development of appropriate technologies for the cultivation of oyster Mushrooms by Small Scale Farmers in Botswana. Funded by RPC, BCA (P60,000 1999 -2002)
Team Leader and Principal Investigator: Assessment of nutritive values of oyster mushroom (Pleurotus spp) grown on various substrates under Botswana conditions. Funded by RPC, BCA (P50,000, 2000 to 2004).
Team Leader and Principal for BCA: Basic and applied studies on aflatoxin and Aspergillus flavus management and interactions with peanut in the field and storage. (Collaborative research with University of Georgia, USA, Texas A&M, USA, University of Botswana and BCA) Funded by USAID ($30,000 2002 to 2008)
Team Leader for BC): Increasing the productivity of bambara groundnut (Vigna subterranea L. Verdc) for sustainable food production in semi-arid Africa, 2000 to 2004. (Collaborative research with University of Nottingham, Technical University, Munich, University of Swaziland, Department of Agriculture, Namibia and BCA). Funded by the EU. (Euro 330,000, Completed in 2001 to 2004
Director/Team Leader for Chancellor College: Control of soil pests of field crops using integrated pest management approach (Soil Pest Project) Collaborative project with the University of Reading and the Natural Resources Institute, UK. Malawi Project Director from 1994-1996. Funded by ODNRI, British Pound 201,080, (1990 to1996).
Course Search
Latest News